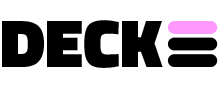 DECK DREI is a workspace and collective platform connecting creative disciplines in the field of dance and the performing arts. It is a collaborative and shared space with like-minded productive people cultivating the idea of exchange, new ways, try-out and cross-disciplinary collaboration.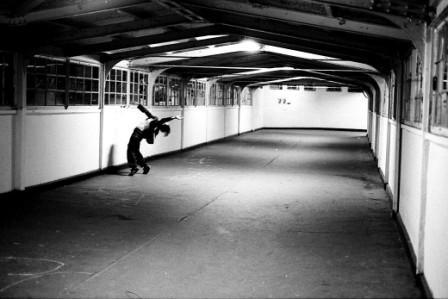 This workshop investigates the voice as extension of the body in the space and the voice as a tool to
explore the space inside the body. "In vox"; the vibration of internal space, sound as manifestation
of the sources of movement coming from within the body. "Ex vox"; the external presence of acting
vibration that explores the space and transforms spaces between performers, room and audience.

The voice can create an intimate but powerful connection to the space: resonances, images, personal
memories, or personal associations are projected into the acting space.

In this sense this workshop might be inspiring not only for dancers or physical actors to improve
their body and voice relationship, but also to discover the voice as a tool to get inspiration for their
own work and create artistic material.

Goal of the workshop is to produce a series a tools for the participants to integrate the voice into
their movement practice.

Movement experience required.

Days and time:
5-6-7 September 2014
From 12:00 to 18:00
Sunday the 7th open presentation at 19:00
Cost: 80 Euros, reduced price 60 euros
Where: Deck 3
http://littlestrategiesforinstability.wordpress.com/
here an example of a voice impro of mine: https://soundcloud.com/little-strategies
Contact: ireneaccardo@hotmail.com
Workshop overview.
Day 1.
Introduction and warm up through four elements training.
Chakra sounding. Exploration of resonators.
Exploration of voice in the body, inner journeys and couple partner work.
Improviation tasks on "In vox" (voice reacting to the body) using the tools developed during this
first day.
Day 2.
Warm up with four elements training.
Breathing exercises and voice preparation warm up. Work on resonators and chakra sounding.
Grounding and voice power exercises in the space.
Improvisation tools to use the voice as vibration in the space, as toll to interact with partner.
Finally switching from "in" to "ex" vox fluently in improvisation.
Feed back.
Day 3.
Four element training.
Every participant is invited to express wishes to explore more on specific tools. The opportunity to
address questions regarding the connection of body and voice that might be useful for acting and
dancing practices.
For those who want, setting of scores for a final presentation open to the audience.